I've been away from In Practice for a very long time, and it's my take on the experiences that occurred within the past year that will be the subject of this emotions-based blog reflection, broken into several parts.
To reintroduce myself, I'm a kindergarten teacher, wife of an active duty soldier, mother of three, and bi-racial (Inupiaq Eskimo and Caucasian). Thanks to Uncle Sam, my husband and our family have been restationed four times in the past six years, Alaska to New Mexico, New Mexico to Kansas, Kansas to Texas, and now Texas back to the Heartland. I've taught in Title-I schools for twelve years in three states. I appreciate and enjoy diversity and I believe in a common fairness for all.
My thirteenth year as a kindergarten teacher began last August, in my first-ever non-Title-I school. Once I finally received my teaching assignment, I was eager to sneak a peek into my new school, examine my classroom, and like all teachers with Title-I experience, start my "need-to-buy" list. What was it to be this year, new math manipulatives? Additional book sets? Dress up clothes, glue sticks, construction paper, or used computers so that students could have a technology center?
I found the school on post (it is not a D.O.D school) and was amazed at the beauty of the grounds, the condition of the building, and the newness of the kindergarten playground equipment. Upon entering the building, I couldn't help but notice the ample light, not new but nearly pristine bulletin boards, perfect carpet, and eye-pleasing yet completely efficient architecture. I was given my key and was walked to my room by the school secretary, who immediately located the summer custodial staff to have them give me an estimated date for when my classroom, which already appeared spic and span, would be cleaned and ready for me.
I spoke with two custodians and asked if there was any place in particular they'd like me to store my belongings so that they wouldn't be inconvenienced as they worked in my room. One asked how much I was bringing and was surprised when I told her that I traveled with all of my own classroom materials: a full library, math and science manipulatives, centers, computers, etc. "Why do you need those things?" was her incredulous response, as she directed me to where the previous teacher had stored the classroom inventory.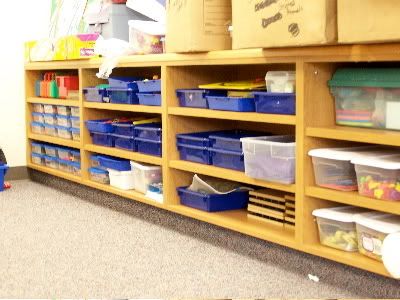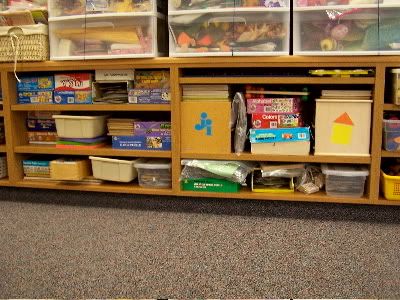 For the first time ever as a teacher, I had a fully equipped classroom. Every math, science, and reading manipulative necessary, and many "extras" as well, were neatly stored not only in my classroom, but in a workroom/storage closet that I share with only one of my three other grade level colleagues. When I asked how much of the materials were to be divided between me and my neighbor, the custodian, wearing yet another look of confusion, replied "None. These are all for your students. She has her own set." She told me that my student computers would be delivered to the classroom the week before school started, but that my room would be clean and ready for me two weeks before then.
The custodians excused themselves, and left me standing in the middle of my classroom, my jaw on the floor. Out of what I thought was nowhere, I started to cry. I cried in appreciation, in awe, and finally in defeat, because I realized that no matter the national rhetoric, no matter the latest educational "movement" or "revolution," true equality between schools, between states, between students within a single city, isn't really happening.