As a teacher new to the district, I was required to attend orientation prior to the normal professional development days scheduled for teachers. I was given my own teacher laptop computer. Along with the other new hires, I toured the four schools that make up my district, three elementary, one middle.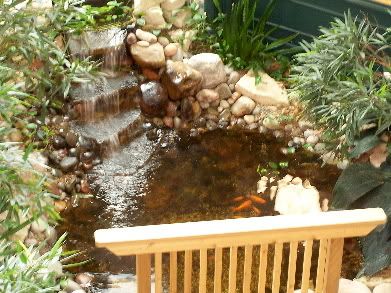 In-building ponds (stocked with fish, turtles and aquatic plants), "21st Century Science" rooms, multiple computer labs (in addition to the student laptops and teacher's computer in each room), and SMARTBoards in nearly every classroom can be found in each building.
Glass walled libraries, art rooms that resemble studios, music rooms planned perfectly for acoustic expression, gyms with climbing walls, artful installments in hallways, and dining facilities that are not cafeteria/gym/multi-purpose room combinations also catch your eye.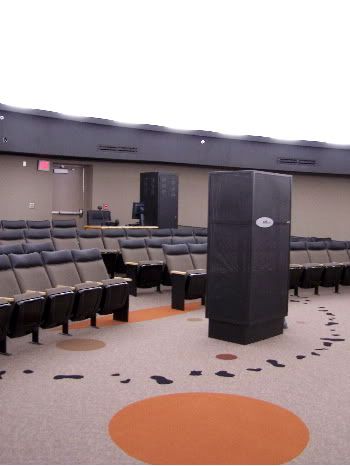 My school has its own planetarium. Read it again: my school has its own planetarium. No, not the inflatable kind. Not the kind you have to assemble and be trained on to operate, disassemble, and then pass on to another school for sharing either. Certainly not a little tabletop jobbie that runs on two AA batteries in a room with all of its window shades pulled.  The bright white area in the photo above is actually the dome of the planetarium.
I'd never experienced a week-long migraine prior to that orientation. While our guides were informative and helpful, they seemed blissfully unaware of the murmured communication that was beginning to take place between some of the new hires, those of us with prior teaching experience…those of us who had taught outside of this new La-La Land.
"All this school needs is a Starbucks" whispered one. Another said she had been disoriented when touring her school for the first time because the upper level resembled a high-dollar mall in its architecture and décor (second photo). Yet another said she was getting tired of being looked at like she had three heads when she'd ask a grade level partner, custodian or secretary questions about risk management, classroom décor, protocols for testing, intervention resources, child and youth services, bi-lingual aides or staff, and drills (stranger danger, fire, earthquake, disaster, drop). Questions about acceptable photocopying, allowed videos, possible MANDT training, or visits from the testing police, those school visitors who walk into classrooms to check for proper (or improper) poster placement for state testing, were answered politely but with a palpable air of "wow-is-this-one-a-nut-job" by many of our new colleagues. I was asked why any classroom teacher would need MANDT training.
Those of us with Title-I experience not only wanted but needed to know our restrictions within and the liabilities and lawsuit history of our new employer. We needed to know all of the secret nooks and crannies that might house resources necessary to meet the needs of all of our students. As Title-I teachers, we were used to sewing purses out of pigs' ears, and were ready to wheel and deal, beg, borrow and steal materials for our students. Title-I teachers know there is a battle to be won, that the battle must be won. Our students, schools, and our jobs depend upon our skill. Teacher "burn out" is our battle fatigue.
Amongst the Title-I new hires, the inherent inclination to not only quickly learn whatever choreography was in place, but to act with urgency motored us through our first quarter of school, and affected not only our attempts to bond with new colleagues, but made us stand out like sore thumbs in regard to our open communication and persistent relationship building activities with students' families.
Many of our new colleagues gave us a wide berth.