After teaching for twelve years in Title-I schools, my husband's latest military duty station assignment has brought me to the Heartland, to my first ever non-Title-I public school. My new district complies with NCLB, utilizes common assessments, a universal screening tool, state assessments, and like every other state, has restructured its response to intervention. Professional learning communities provide the foundation, structure, and support beneficial to students and teachers, and the district excels at meeting the needs of the American military child. Technology is available, accessible, and its use is promoted. Classrooms are fully equipped with curriculum materials and hands-on manipulatives. Our school buildings are impressive, and the small size of our district (three elementary schools, one middle) allows for knowing grade level colleagues and partners in education district-wide on a first name basis. All students, grades K-9 have four lunch entrees from which to choose each and every school day. Four.
I met my students and their families prior to the first day of school. Our building was opened for a tour, and my classroom was set up. I was prepared to quietly meet and greet children, let them roam through their new surroundings, and then, if the parents wanted, to chat a bit. I've posted before about what I look for during these open house sessions. Calm, relaxed, and not playing center stage, my students' comfort during this initial meeting is always my top priority.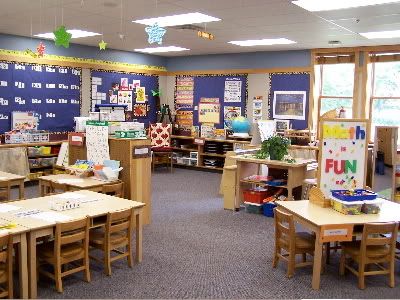 Many Title-I teachers have to put extra effort into building relationships and creating multiple lines of communication with the families of their students. Home visits, introductory letters or postcards mailed prior to the start of school, meet-the-teacher picnics, or good ol' "Open House" events are required activities of many Title-I teachers at the beginning of the school year. Open door policies are reiterated by the principal, teachers, P.T.A., central office, and support staff, and teachers utilize multiple methods of parent/school communication throughout the year. Homework folders, weekly e-mail messages, home/school journaling, phone calls, additional home visits, and conferences scheduled, rescheduled, and rescheduled again are used to engage parents and families, and communicate to them that their involvement is appreciated, valued, and crucial. Family diversity, socioeconomic backgrounds, and general feelings about school environments aren't off-stage scene accessories that may or may not come into play depending on the director's whim or the temporary addition of a new actor in Title-I schools. These dynamic factors ARE the stage itself. Not so in my new district.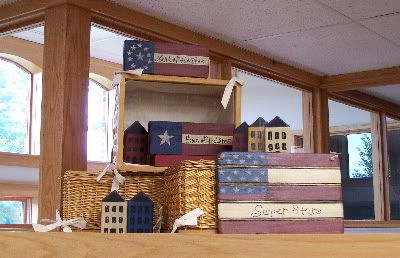 In my new district, almost all of my students are from military families, but there are a few civilian families that the school also serves. Over 70% of our student population relocates annually as this post houses a majority of its military staff for only one year. Military officers from countries all over the world also attend international courses on post, but only a few travel here with their families, members often speaking only their native language. A seventy-plus-percent student turnover (including possibly fifteen students from foreign countries in the entire district) changes the students' faces, but not the common background and lifestyle of the children in our classrooms from year to year.
When I asked colleagues about the kindergarten report card and our first parent teacher conference, I was surprised to learn that I wouldn't be giving my students grades until the end of the second quarter. For my first meeting with parents, it was suggested that our conference time be spent with me "letting them (parents) do all the talking." I had a year's worth of self-created mid-quarter and quarter assessment forms pre-approved by my principal, and asked colleagues for suggestions on when I should share my initial screening information and subsequent assessments with families, so that we could successfully partner in their childrens' education. As a response to that question, and many more regarding parent communication throughout the year, my colleagues did not object whenever I marched to the beat of my own drummer. I sent home mid-quarter assessments when they did not. I regularly invited parent volunteers into the classroom and communicated with families several times a week via email, after school chats or phone calls, all expected standards of practice in my previous schools, but apparently not required here.
This year, my communication with parents and families was an area of commendation on my teacher evaluation. Like any other teacher, I was relieved to receive proficient and distinguished marks for my teaching practices, but was also torn, as areas in which my principal felt I excelled were areas where those behaviors and practices were expected by my previous Title-I administrators.  Knowing that I was communicating with my students' families much more frequently than my colleagues were with theirs caused me to ask myself: am I over-communicating? Am I sharing unnecessary information with parents and wasting their time? Are there things they don't need to know? Should I continue to invite parents in as volunteers every month, send home monthly calendars,weekly newsletters, and daily e-mails when the inclination strikes me?
I began to look for signs that might put me onto a more efficient track upon which my colleagues seemed to operate. Their newsletters and class updates were posted to their school web page. Parents asked teachers if they could come and volunteer, and to my amazement, some teachers responded with a firm but polite "no." Parents arrived early for their parent teacher conferences, and were eager to see results from MAP assessments. Parents of my students would apologize for interrupting me or for asking me questions after school, implying that while it was my job to teach their children, it was not expected that I spend additional time as a parents' guide.
After a year's worth of rude awakenings and reflection, I have my answers. My teaching philosophy works for me. My teaching practices benefit those I feel should be involved in education: my students and their families.  Hopefully they will also be of benefit to my colleagues.  I will continue to communicate with parents, families, and administrators professionally and thoroughly, risking being perceived as having "gone overboard."  While I appreciate finally having the materials, resources, and support needed to properly provide a wonderful kindergarten experience for my students, I will always have to temper my anger and frustration at the inequality that I know exists regarding this country's public education. Many of my current colleagues may never walk in Title-I shoes, and I'll have to pick and choose battles over teaching practices and philosophies carefully.
After my first year in La-la Land*, I have developed a new understanding of the now painful description that fits best when it comes to comparing Title-I and non-Title-I schools:
Apples and Oranges
No school district is perfect, but if this one, in this state, in our country, can provide so many resources and experiences that benefit students, why can't they all?
*****
* "La-la Land" is the nickname to which this district is referred by many of my colleagues.